Best Workplaces™ 2023
Congratulations, your organization is among this year's Best Workplaces!
A wonderful accomplishment to be among the 40 Best Workplaces (top 10 per category) out of a whopping 187 participating organizations. We ask you to keep this news small internally and not to share it yet externally. This year we will announce the Best Workplaces online on Tuesday, May 16th.
The presentation of the awards and the announcement of the ranking will take place during Walk Your Talk, an experience route through Utrecht, on Friday, June 2nd from 2PM until 7PM.
On this page you'll find information about the awards, the event and answers to frequently asked questions.
Walk Your Talk
War on talent. Culture of fear. Transgressive behavior. Burnouts and poor management. All terms we hear far too often. And, if it were up to us, completely unnecessary. Everyone deserves a workplace where trust is key, where you can grow and there is room for innovation. Demand is enormous. Promises often all the greater.

It's time to turn plans into action. And to wake up every organization to the fact that the opportunities are there.

Sign up as a frontrunner and join us during Walk Your Talk at:

June 2, 2023 - 2:00 PM - 7:00 PM - Utrecht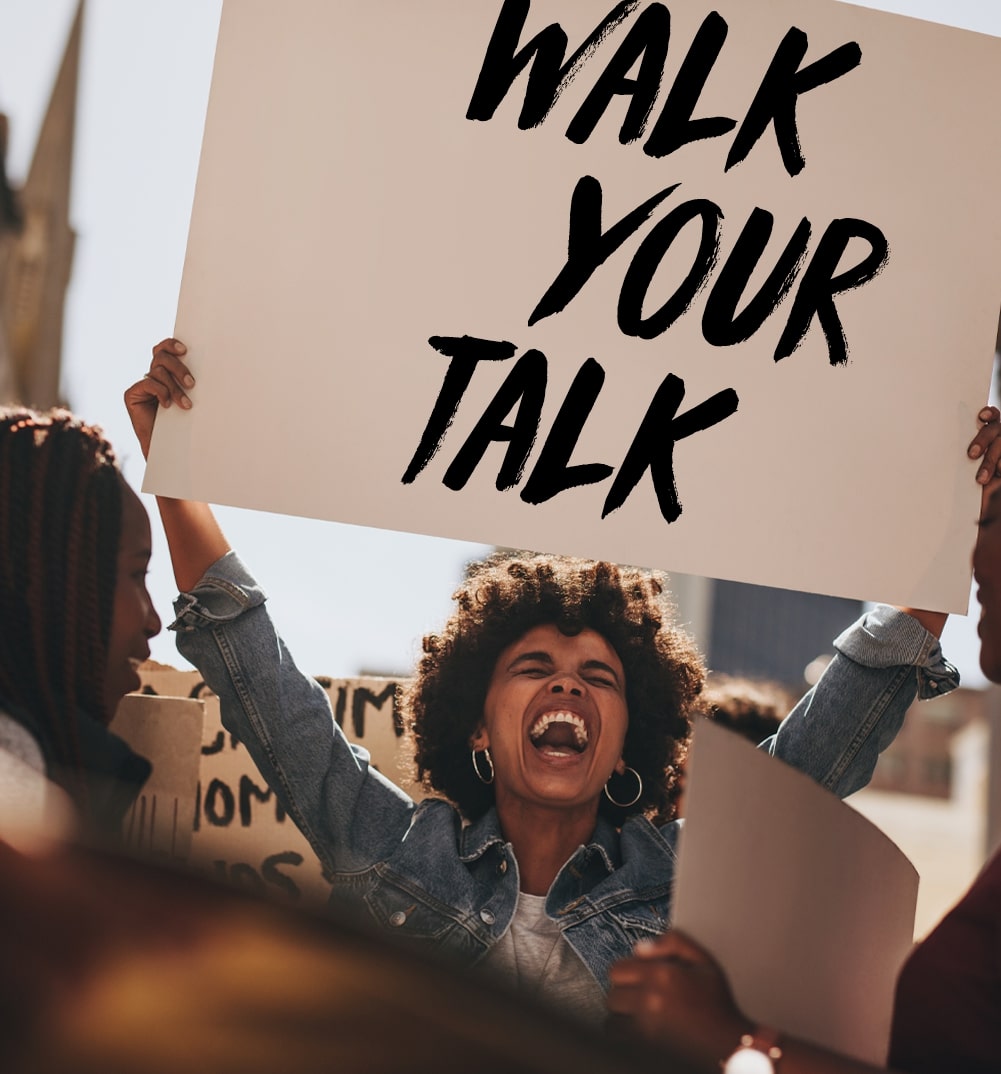 New: telling the stories together
During the route, various themes will be discussed that are important for creating a positive work culture. To inform and inspire participants, we are looking for real stories. Are you or do you know someone who can tell about the themes below? Let us know no later than April 28.
Watch the webinar
Did you missed the webinar on April 20? Click on the button below and watch the recording. You can find the slides here.
To help you with the internal and external communciation we provide you templates of an:
We will use the following hashtags #WalkYourTalk, #greatplacetowork and #BestWorkplaces2023.
What does it mean to be a Best Workplace?
Building trust in organizations: that's our mission. Through the Best Workplaces Awards, we recognize employers who have succeeded in this and provide a platform.

The first step to being a Best Workplace is certification. This requires a score of 70% or higher on the Trust Index.

The 40 highest scoring organizations (calculated according to the Great Place To Work For All formula) per category are a Best Workplace.

This year we are presenting the awards for the 21st time in the Netherlands.
Which categories are there and how many organizations participated per category?
A total of 327 organizations completed the Trust Index employee survey. Of those, 225 are certified (68%). And of those, 187 organizations are participating in the Best Workplaces 2023.
The list of Best Workplaces consists of a top 10 by category:
Small: 10 out of 69 participants

Medium: 10 out of 74 participants

Large: 10 out of 17 participants

Multinational: 10 out of 27 participants
When will the Best Workplaces be announced?
This year, we are highlighting the Best Workplaces on two occasions. On Tuesday, May 16th at 13:00 PM we will announce the 40 organizations through our socials and a press release.

On Friday, June 2, from 14:00 to 19:00 PM, the Walk Your Talk event will follow. This event is all about walking together for a healthy workplace for all. At the end of the walk, we will physically present the Best Workplaces Awards and you will hear which spot your organization is in.
This year we want to make a joint statement to bring good employment practices to everyone's attention. As a Best Workplace, your organization plays an important role in this! That is why we want to bring people (including non-Best Workplaces) together during Walk Your Talk.

During this route through Utrecht you will experience different themes and you can connect with each other. At the end of the day we will once again put the spotlight on all Best Workplaces by presenting the awards and announcing the ranking.
How can I register for Walk Your Talk?
Starting April 20, you can register (individually) to participate in Walk Your Talk. Registration is free of charge.

Best Workplaces may register first until May 1. After that, registration is open to everyone.

We would like to give all Best Workplaces the opportunity to come. Therefore, there is a limit of 10 people per organization.
What do I receive from Great Place To Work for internal and external communication?
After the webinar on April 20th, you will find templates for an internal winner's message and a press release in this online toolkit.

During the webinar, we will also provide practical tips that you can use for internal and external branding.

You will receive the photo from the photo shoot on May 10th, 11th or 12th that you can use on your social media.

You will receive the Best Workplaces 2023 logo that you can use internally and externally from May 16th.

You will receive the physical Best Workplaces Award. Will you give it a nice spot?
How and when can I use the Best Workplace logo?
You can use the logo from Tuesday 16 May for your internal and external communication.
For example, you can use the logo here:
In the footer of your website

On your careers page

In your vacancies

On your social media
What does Great Place To Work publish about the Best Workplaces and when?
The following content is planned in the coming months:
May 1st, 2023: open letter (including press release to media and social media) to draw attention to the need for good workplaces and call for Walk Your Talk

May 16th, 2023: announcement of the Best Workplaces 2023 including press release, social media coverage and newsletter

Between May 16th and May 22nd: sharing campaign images including video you shoot between May 10th and 12th

June 2nd, 2023: press release about Walk Your Talk and publication of the Best Workplaces Magazine, including a link to your organization's employer page

June 7th, 2023: publication of the Best Practices guide with examples from the Culture Audit of multinationals

June and July 2023: new series of podcasts inviting different organizations (including non-Best Workplaces)
What does Great Place To Work do in terms of PR?
Together with Marcommit, we are setting up the following press moments:
May 1, 2023: open letter and call for Walk Your Talk

May 16, 2023: announcement of the 40 Best Workplaces 2023

June 2, 2023: report of Walk Your Talk with an invitation from press at the awards ceremony, including the announcement of the ranking
From April 20th, you will also find a sample press release in the online toolkit that you can use yourself.
Who can I ask my questions to?